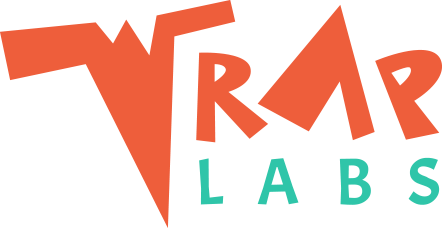 Trap Labs
A downloadable game for Windows and macOS

Coming Nov 26th 2018
Billy needs some money to buy the new Nintanbruh Flip game console so he can be one of the cool kids. What's this? "$$$$ PARTicipate at Trap Labs ... Free Cake Served first"!? Well he's obviously down for that! Find out what Trap Labs is really about in this action puzzle game inspired by bounds and mazes from classic RTS games.
Planning and timing based action puzzler
Run from one side of the room to the other without dying that takes skill, precision, and some wit
Casual short levels to highly competitive online multiplayer maps (races, puzzles, co-op)
Over 100 levels of single player campaign that takes you through the floors and business practices of Trap Labs
Over 100 challenges arcade mode
Cross-platform online multiplayer
Controls
Arrow keys/WASD + Space/Enter (better for beginners)
R to restart

OR

Mouse/touch only (better for touch device/RTS pros)
Free DEMO!
The demo features about 30 levels specially made to give you a sneak peak of Trap Labs story. In addition, there is one online multiplayer co-op map for testing.
The game is under active development and coming to various platforms very soon. You can support us by following us on social media, add the game to your wishlist, or give a donation.
To play, extract all files to a folder and run the TrapLabs.exe/TrapLabs-desktop.app to play!
Follow us on other sites: @traplabsgame

Website/mailing list: http://traplabs.net
Steam: http://store.steampowered.com/app/717780
Facebook: https://www.facebook.com/traplabsgame
Twitter: https://twitter.com/traplabsgame
Tumblr: https://traplabsgame.tumblr.com
Discord: https://discord.gg/6J7kg3U

| | |
| --- | --- |
| Status | In development |
| Platforms | Windows, macOS |
| Author | Ninja_Gah |
| Genre | Action |
| Tags | 2D, bound, cartoon, Multiplayer, Puzzle-Platformer, starcraft |
| Average session | A few seconds |
| Languages | English |
| Inputs | Keyboard, Mouse, Touchscreen |
| Multiplayer | Server-based networked multiplayer |
| Links | Steam, Homepage, Steam Greenlight, Steam, Twitter, Blog |
Also available on

Comments
Log in with itch.io to leave a comment.
thank you so much I enjoyed your video!
So I didn't realize there were so many levels left, just kinda stopped after PART dismissed me, my bad. But the game is pretty good, there isn't a lot going on in terms of player mechanics, but the game makes good use of what's there. The traps can get pretty challenging pretty quickly, which is awesome, but it all definitely feels like a mobile game. Not necessarily a bad thing, but I wouldn't call that a good feeling either. I Loved the art style and writing more than anything else, which makes me worry a bit about the gameplay, but I did have a good time while I played.
thank you so much for trying the game! I watched your entire video I'm glad you enjoyed it!
The game mechanics is actually based off bounds, which were a popular custom genre from StarCraft where the puzzle mechanic is purely movement based. I figured this mechanics would work well on mobile as well as bounds were massively popular in co-op play.

Also online co-op multiplayer is actually available for testing in the demo. If you get a chance you should try playing with a friend on Android and PC at the same time.
The "momentum" actually has more to do with how fast the character moves on one button press than drag/dampening. The acceleration is actually already down-tuned quite a bit on keyboard compared to click/touch controls. It can be a problem if people become competitive because click based movement will almost always give you faster acceleration. But a lot of people prefer keyboard over mouse so we'll just have to see what the community likes.
Thanks again for playing! Let me know if you have any other questions!